End Passage 2021
LED countdown clock, looped video projection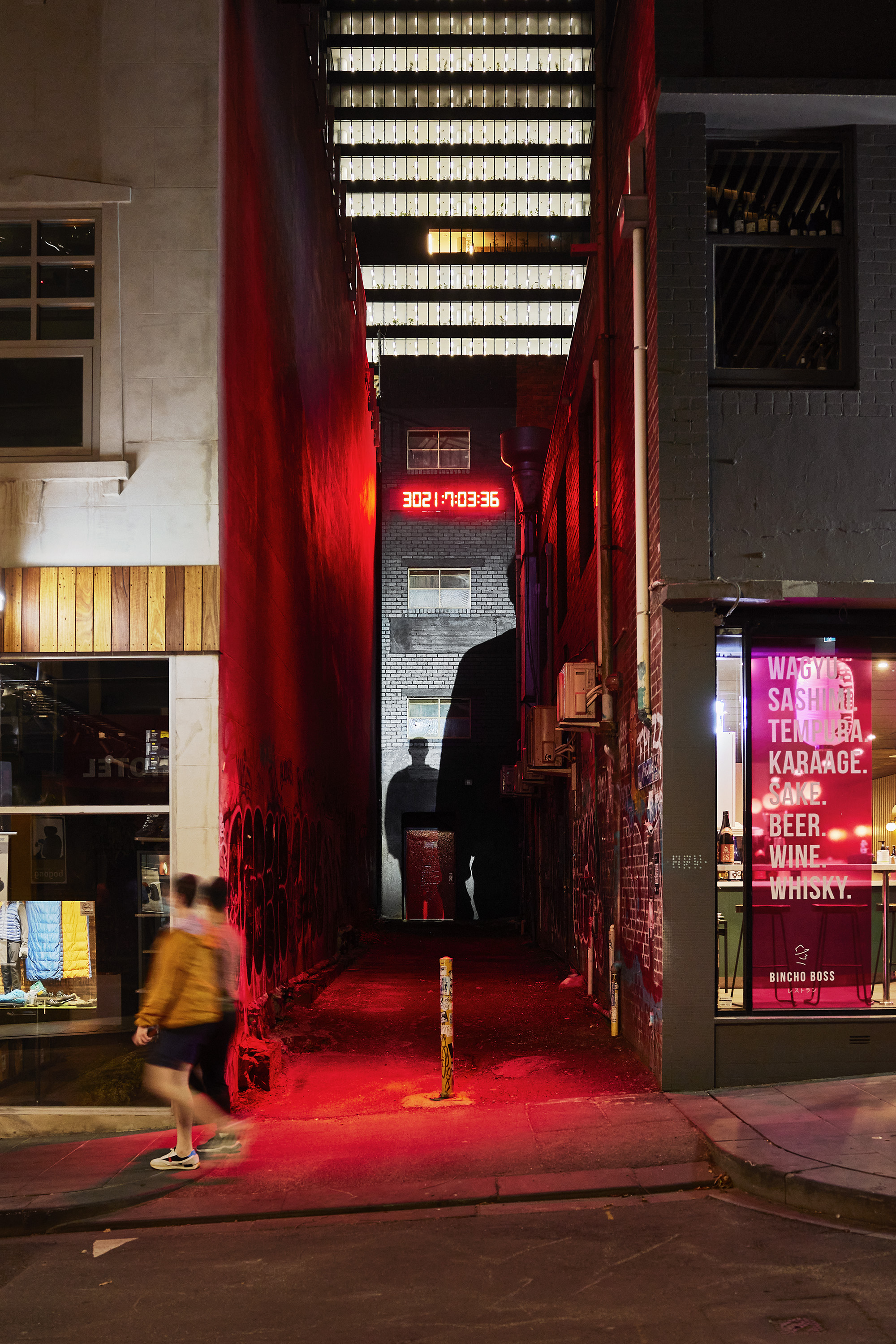 The installation 'End Passage' is presented at the end of an overgrown, vandalised and dystopian setting in Platypus Alley. The location chosen for this site-specific installation is named after the iconic duck-billed egg-laying mammal that is listed as both endangered and threatened in parts of Australia. As the climate crisis continues and global warming rises, we are drawing closer and closer to a tipping point of no return.
A countdown tells us something is coming, arousing tension and anxiousness. In 'End Passage', the digital countdown clock is literally alarming: it shows us the seconds, minutes and hours remaining until the year 2030—the earliest date predicted by the Intergovernmental Panel on Climate Change when our planet could exceed 1.5ºC of global warming above pre–industrial levels. At 1.5ºC we will see more heatwaves, floods, droughts, up to 90% of coral reefs lost and other ecosystems destroyed. 
The projection reflects the imminent trajectory of humanity through the Anthropocene and towards the end of civilisation. The figures follow each other down the passage and toward an unclear end point.  While white light can be a metaphor for spirituality and the divine, this vague and foggy environment engulfs the shadowy figures suggesting a much darker scenario. 
This work was commissioned part of
Flash Forward
a State government and City of Melbourne project.
Limed edition End Passage tee's available now
HERE